For additional information, or reservations, please contact us.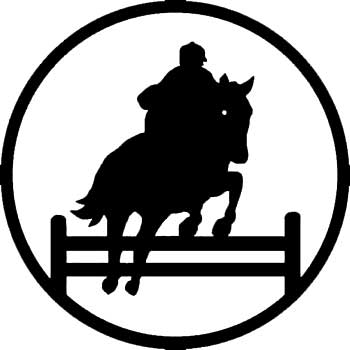 The Blue Ridge Hunter Jumper Association (BRHJA) hosted the 2014 Hunter Derby to benefit St. Luke's Hospital Foundation on Friday, June 13, at the Foothills Equestrian Nature Center (FENCE).  The Hunter Derby courses are designed to more closely resemble the hunt field, with fewer ground lines; taller, narrower fences; ditches; gates; banks; walls; hedges; and more.  The approaches to jumps vary greatly, from short to long to serpentine, and are completely negotiable.  Riders are rewarded for choosing more difficult routes, which can even include optional jumps.The dinner served ringside featured a delicious barbeque picnic with side dishes and ice cream sundaes for dessert. This year's event was fun for the entire family with a caricature artist; kids "temporary" horse tattoos; build your own ice cream sundae; barbecue and fixins'; and don't forget…the exciting jumper competition.Your support of the Hunter Derby benefited the Discretionary Fund at St. Luke's Hospital Foundation.  The newly-established fund will enable the Foundation to exercise discretionary spending when evaluating and purchasing small equipment items, facilitating required equipment repairs, or accommodating other unplanned expenses that develop during the course of the hospital's fiscal year.
All funds raised through the Hunter Derby and the 2014 Ache Around the Lake were credited toward the new Discretionary Fund.  In 2014,  we raised almost $30,000 to establish a fund from which we can extend quick turnaround financial support in the case of unplanned expenses and the emergency needs of the various departments within the hospital.  Our ability to respond faster and more adequately to the hospital's needs will certainly serve to maintain our excellent patient care and satisfaction levels, allow St. Luke's to offer a wider array of support services to the community we serve, further enhance the hospital's reputation, and help to facilitate our dedication and commitment to providing exceptional care close to home..